Gold Designs Inc.
Gold Designs Inc.
1304 53rd Avenue West
Bradenton, FL 34207
Telephone: (941) 751-1588
SELL YOUR GOLD
Y ou may have broken jewelry or items that you no longer wear because they are outdated or simply not your style. Don't let them languish in the back of your jewelry box and get lost. Bring them in to Gold Designs Inc. for an on-the-spot quote to buy your gold.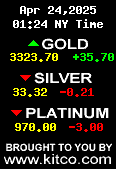 The gold market prices are constantly fluctuating throughout each day. But we stay on top of gold values throughout the business week and offer you the most competitive price available on your scrap gold. You don't need an appointment. Simply bring your items in for a free consultation and offer. If you like the offer, we buy and pay on the spot. Gold in value over $300 is required to be paid by check. Don't forget to bring your photo ID with you when you sell us your gold.
Call Gold Designs Inc. today to find out more. (941)751-1588